Jesus is famously recorded as saying that rich people should sell their possessions and give them to the poor, and that it's easier for a camel to go through the eye of a needle than a rich person to enter the kingdom of God. But, this hasn't stopped many Pentecostal Christian pastors from becoming wealthy. Here are the richest in 2022:
Top 10 Richest Pastors in The World 2022
The table below contains the names, net worth, ministry, age, and nationality of the top 10 richest pastors in the world in 2022.
via https://rnn.ng/richest-pastors-in-the-world/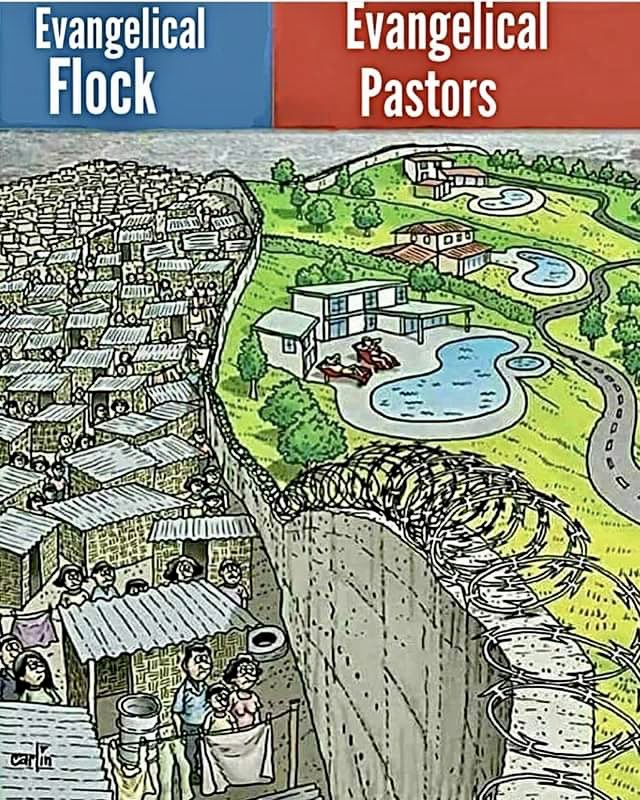 Question: Is it right for pastors to get rich while their followers are poor?