There is a big controversy about whether conservative Christians, or liberal Christians, are better interpreters of the message of Jesus. There is a massive amount of literature about this, but perhaps an easy way to help to begin talking to your students about it is this:
Conservative Christians: The idea is there is basically something wrong with you, that only Jesus can heal, and if you don't request this healing there are dire consequences. This is a helpful illustrative short video shared on Twitter: https://twitter.com/ChristnNitemare/status/1501339079530758147
Liberal Christians:
3 John 1:2 NRSV
Beloved, I pray that all may go well with you and that you may be in good health, just as it is well with your soul.
The basic idea here is that Jesus is like a personal trainer. Personal trainers are good and even the healthiest and athletic of us can benefit from a personal trainer, but that doesn't mean that there is something wrong with you or you are doomed if you don't seek the trainer out:
From the end of the movie Dodgeball: A True Underdog Story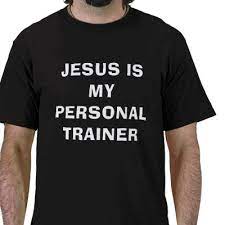 The conservative vs liberal debate both certainly encapsulate part of what the original Jesus movement taught, but perhaps there are some ideas that are more original than either.